How do we measure our jewellery?
We made a short description of how our jewelry is mesasured, to help you better imagine how big are our products:
Silver earrings:
Dimensions if earrings have stud.

Length is measured from the bottom to the top of the earring, including clasp.

Width is measured always at the widest point at front of earring.

Diameter is measured if the earring is in the shape of sphere.
Silver rings:
Width - widest part of the band if the ring does not have the typical decorative element.

Diameter when a decorative element or stone is round.

Dimensions of decorative element, if the shape has two different lengths.
Silver bracelets and chains:

Diameter is given when chain has a cylindrical cross-section.

Width is given when bracelets/necklaces are flat.

Width of element is given when the bracelet is made of many elements.
IMPORTANT! The thickness is determined by symbols such as Ø020, Ø0150, Ø220 etc. These are symbols of production. We recommend suggesting in width or diameter of the product, that has been given in the description.
Silver pendants: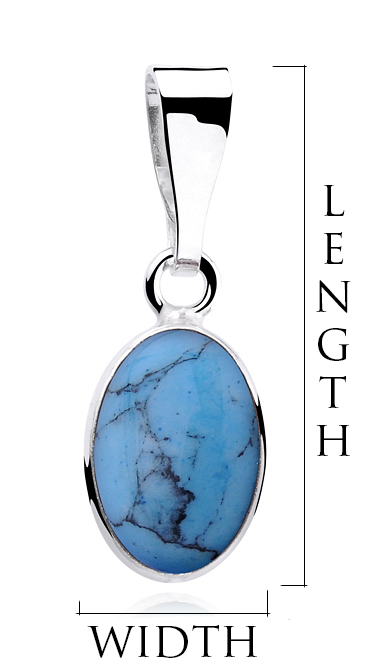 Length, whole pendant, includig tie.

Width always at the widest point.