Thickness

:

Ø 100

Plating

:

RHC Rhodium-plated

Rhodium coating is prized for the unique visual effect. Rhodium plated silver is distinguished with a darker color and high gloss, which makes it looks luxurious, resembling white gold.

Our electrolytic method of rhodium plating is a tehnique of covering silver with a very thin layer of rhodium. The thickness of the layer itself is between a few, up to several microns, but it is very durable.

This method makes silver jewelry more resistant to changes of color or loosing brightness, as well as scratching and damages which are inevitable results of daily use. A big advantage of rhodium is its resistance to sulfides, which are the cause of blackening silver and resistance to oxidation, which is a natural proces occurring after some time on silver jewelry. If you desire to make the jewelry looks always like new, you should choose rhodium plating products.

Making method

:

Diamond cut

'Diamond cut' describes the jewelry subjected to additional diamond grinding treatment. Thanks to extremely precise surface cutting, the light reflects from the cut edges creating lustrous reflections. After this process, the jewelry gains stronger appearance.

,

High polished

High gloss in jewelry is achieved by additional work of jeweler by the use of an appropriate polishing tool. When polishing is well done, it's a valuable advantage. Given that the silver surface is closed, it oxidizes slower and doesn't change the color. Additionally, provides a unique flash effect, so highly valued by our customers.

Made in

:

Italy

Gemstone type

:

Without gemstone

Raw material

:

Silver 925

Jewelry made of the highest quality silver, known as the 925 in jewelry. It is free of nickel, cadmium and lead.

The weight of raw material

:

<5 g

Polish Hallmarking Law does not require hallmarking of silver jewelry, which weight does not exceed 5g of silver in one piece of jewelry. The product has been marked with the manufacturer's namesake, which testifies to the authenticity of the raw material used to produce it.



| Size | Necklace length: Centimeters | Necklace length: Inches |
| --- | --- | --- |
| 40cm | 15,7'' | 40 | 15,7" |
| 42cm | 16,5'' | 42 | 16,5" |
| 45cm | 17,7'' | 45 | 17,7'' |
| 50cm | 19,7'' | 50 | 19,7'' |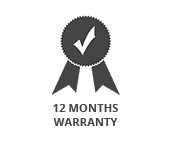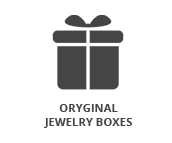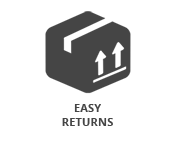 Warranty conditions - Warranty is granted by the seller for a period of 12 months.
The warranty does not cover the mechanical damage.